Mary Ann's Family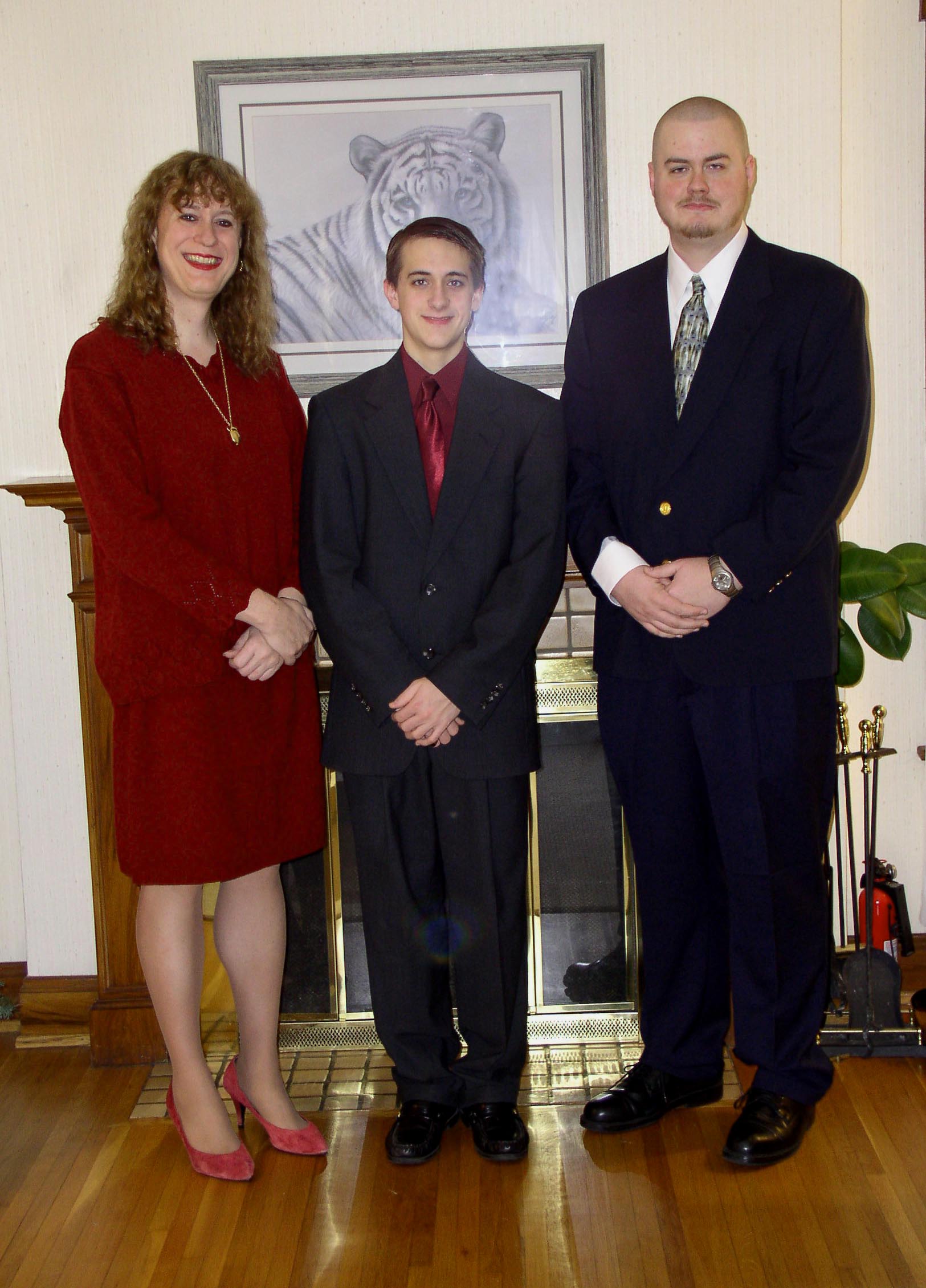 This family portrait was taken in January, 2003. From left, Mary Ann, Adam, Matt.
My oldest son, Matt graduated from Ohio University in 2004. He's now working for Call Tech doing DSL Tech Support.
My youngest son, Adam attends Purdue University. He majors in Engineering (as yet, he's undecided about which kind) and plays in the marching band. He also has his own web page
For more photos, check out my Photo Gallery.
This picture was taken in December, 2002. From left, Adam, Matt, Mary Ann.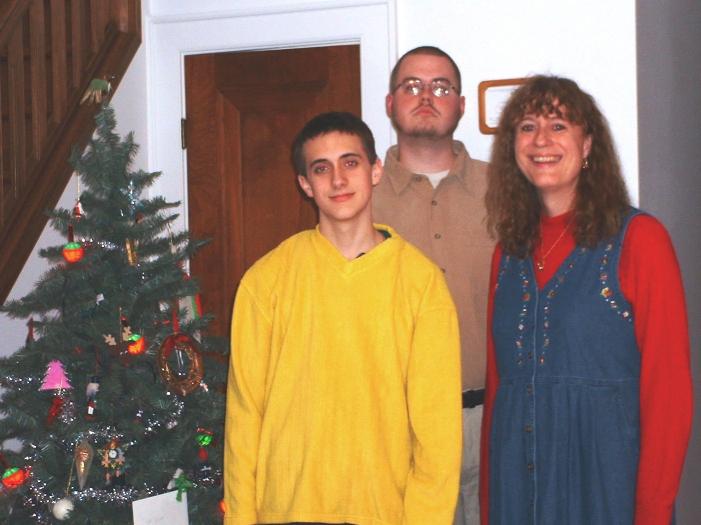 ---
Back to my home page.
This page copyright (c) 2003 Mary Ann Horton.