Coming In October
I'm excited to share that my debut memoir, Trailblazer: Lighting the Path for Transgender Equality in Corporate America, will be released this October!
As we celebrate the 25th anniversary of Lucent's historic addition of transgender-inclusive language to its corporate EO nondiscrimination policy, I'll be sharing my story for the world to enjoy.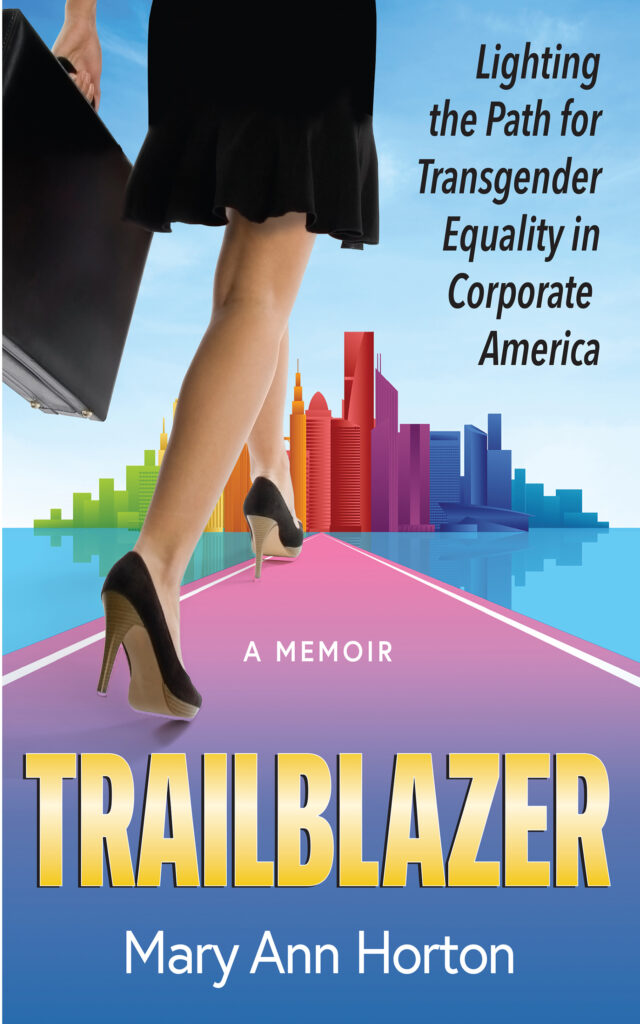 "Mary Ann Horton changed how we communicate, pushed companies to add gender identity and gender expression to non-discrimination policies, and fought for transgender health care." – The Daily Beast
To have invented the email attachment is one thing. To have done so while transitioning from male to female and paving the way for Trans rights in the workplace is quite another. Trailblazer is a brave and powerful memoir that is both touching and thought-provoking and absolutely worth the read for those who care about equality.
As a child, Mark Horton loved wearing women's clothes. Short denim skirts, high heels, anything that made him feel like a woman. As he grew, he hid his proclivities in favor of a more traditional home and work life. But soon the question "who am I, really" was too loud and Mark began to make room for Mary Ann.
In her debut memoir, Mary Ann Horton recounts her search for her true self and reveals the intimate details, both professional and personal, of her transition from male to female. From navigating the dissolution of her marriage to parenting young boys, to "coming out" to coworkers, Mary Ann balanced both her responsibilities and staying true to herself. But not without struggle. She would quickly learn the challenges and heartbreak that came with navigating the maze of social, medical and legal rights afforded, or rather not afforded to the Trans community.
As Mary Ann fully became Mary Ann, her voice grew and with it a commitment to advocacy and activism. Aided by her indomitable spirit, Mary Ann became a powerful force for the acceptance of transgender benefits and rights, first at Lucent Technologies, blazing the trail for corporate America to follow.