We host a Movie Night every couple of months at our home in Poway. If you like old movies and enjoy the company of our friends, contact Katie Tucker or Mary Ann Horton on Facebook to be included on our invitation list.
Featured Movie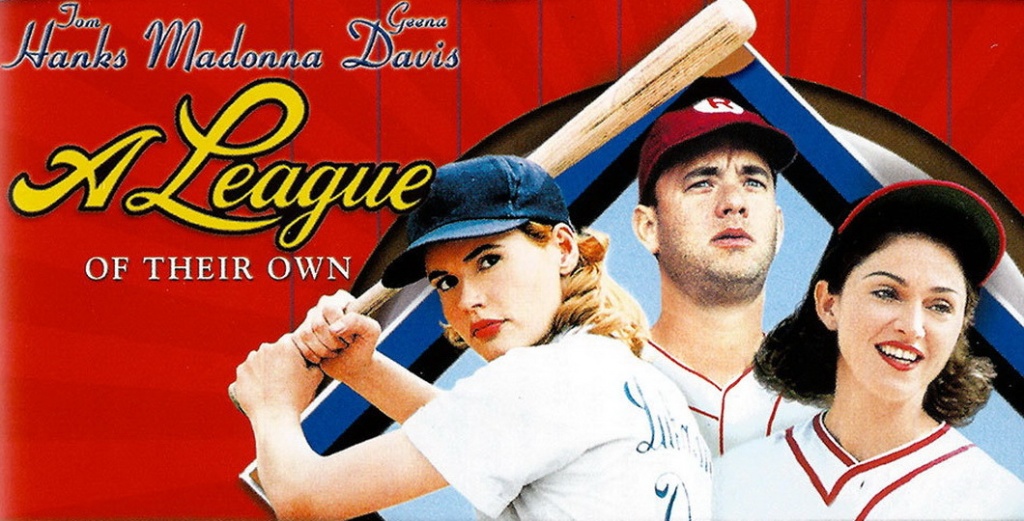 September 10 (4-10 PM) Family Friendly Pool Movie: A League of Their Own
Our annual family-friendly pool movie night is back! While the kids are enjoying the pool, the adults can sit with their feet in the water on our baja shelf, eat, drink, and socialize in comfort.
When it gets dark, we'll project the movie onto the house. Sit around the pool, or float in the pool, and enjoy our feature, "A League of Their Own".
As America's stock of athletic young men is depleted during World War II, a professional all-female baseball league springs up in the Midwest, funded by publicity-hungry candy maker Walter Harvey (Garry Marshall). Competitive sisters Dottie Hinson (Geena Davis) and Kit Keller (Lori Petty) spar with each other, scout Ernie Capadino (Jon Lovitz) and grumpy has-been coach Jimmy Dugan (Tom Hanks) on their way to fame. Madonna and Rosie O'Donnell co-star as two of the sisters' teammates.
Bring a pot luck item (coordinate with Katie please) and whatever you want to drink. If you're coming, please RSVP (click "Going" here, and if you're more than one, please let Mary Ann know who is coming so we can get your name tags ready)
As always, if you're coming please RSVP to Mary Ann at mah@mhorton.net or (614) 599-0965.
| | |
| --- | --- |
| Number | Who |
| 2 | Mary Ann/Katie |
| 2 | Cindy/Jolene |
| 2 | |
| 5 | Josh/Patrycia/3 kids |
| 1 | Betty |
| 1 | Kathleen |
| 1 | Barbara G |
| 1 | Autumn |
| 1 | Madelyne |
| 1 | Barbara S |
| 1 | Mary |
| 16 | Total |
Upcoming Movies (subject to change)
September 10 (4 PM) outdoor movie
November (5 PM) movie TBD
Dec 31 (5 PM) New Years Eve Party / Show Tunes
The Movie Night FAQ has directions and explains how this works.