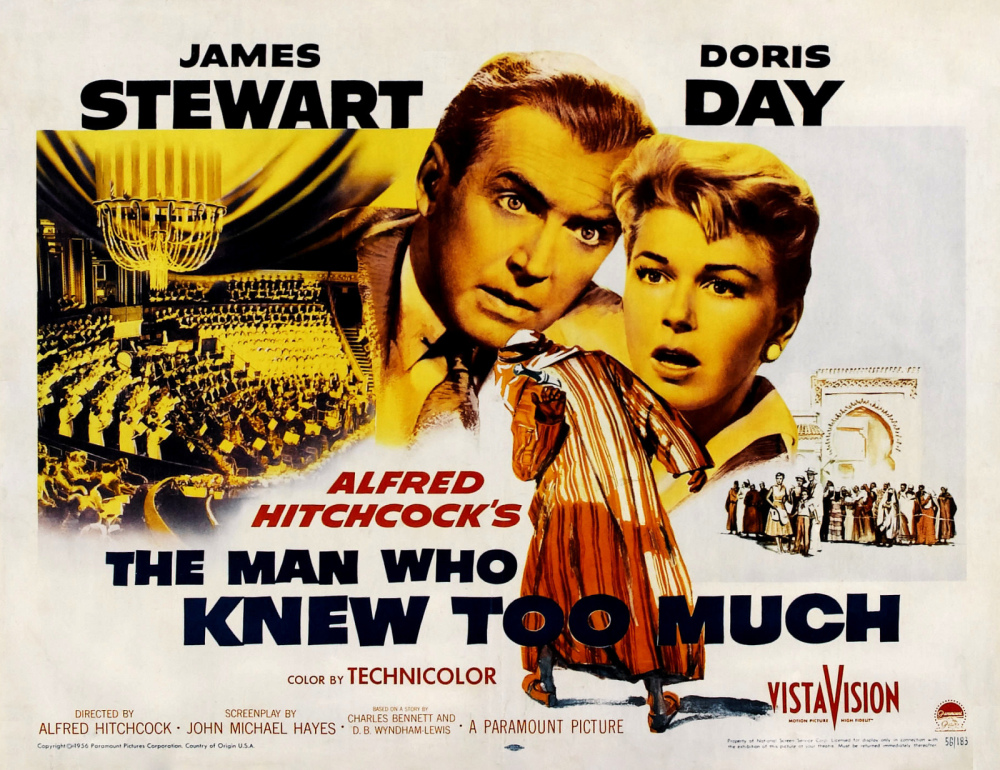 We host a Movie Night every couple of months at our home. If you like old movies and enjoy the company of our friends, contact Katie Tucker on Facebook to be included on our invitation list.
Upcoming Movies
Aug 3 (4-10 PM) The Man Who Knew Too Much (Doris Day, James Stewart, Alfred Hitchcock)
Join us for the Hitchcock thriller where Doris Day sings her trademark song, "Que sara, sara".
An American physician and his wife take matters into their own hands after assassins planning to execute a foreign Prime Minister kidnap their son.
Dr. Ben McKenna (James Stewart) is on vacation with his wife (Doris Day) and son in Morocco when a chance encounter with a stranger sets their trip, and their lives, on a drastically different course. The stranger, killed in front of the family in the marketplace, reveals an assassination plot to the Americans. The couple's son is abducted in order to ensure the plot is kept secret, and suddenly the mother and father, with no help from the police, must figure out a way to get their child back.
Please bring a pot luck item. We will start at 4 so you can enjoy the new pool. The movie starts at 7:30 and runs 2 hours with no intermission. As always, if you're coming please RSVP.
| | |
| --- | --- |
| Number | Who |
| 2 | Mary Ann/Katie |
| 2 | Total |
Upcoming dates (subject to change):
September 28: Family friendly Pool Party and outdoor Movie Night (Willy Wonka and the Chocolate Factory)
November 9: Movie TBD (possibly The Favourite or Before You Know It)
December 31: New Years Eve Party / Show Tunes
The Movie Night FAQ explains how this works.